Welcome to FOLAD Engineering and Construction Limited, a professional engineering and construction
company that has existed in the design and build environment since 1977, with an up to date training
and expertise stemming from West Africa and Europe.
At FOLAD our business philosophy is founded on the principle of analyzing and fully understanding each
client's needs, which is achieved by diligently working with, rather than simply for them. This approach
has proven to be the most successful in providing quality, time efficient, cost saving services, guaranteed
to provide maximum client satisfaction.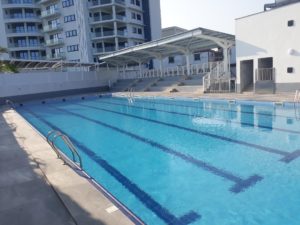 WHAT WE DO
As a design and build company, FOLAD makes use of the "Master Builder" approach, in which the company provides a single point of contact for both the design and construction phases of the project, thereby taking on the sole responsibility of bearing the risks of every aspect of the building; from estimation, assessment and preconstruction, to the architecture, engineering, construction and post construction.
OUR MARKET
Targeted at providing the best value and solutions to all construction and engineering needs, our services
rendered cuts across all sectors; Industrial, commercial, religious, educational, amongst others.